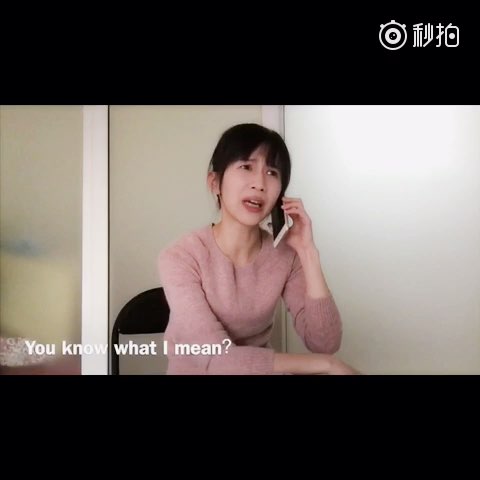 Screen shot of a video posted by Internet celebrity Papi Jiang's Weibo account. [Photo/Weibo.com]
The news of an Internet star securing a joint investment of 12 million yuan ($1.84 million) over the weekend has triggered heated discussion online, and made people take a new look at cyberstar economy.
Papi Jiang, a female student pursuing master's degree in directing at the Central Academy of Drama, started uploading original and funny short videos on websites last October and shot to fame overnight.
In the videos, Papi Jiang talks about everyday life, show business, hot issues and relationships in a sarcastic way, a style that has struck a chord with netizens. She is the director, scriptwriter, actress, cameraman and editor. Sometimes she acts several roles. She ends the videos by saying "I'm Papi Jiang, a woman who combines beauty and talent."
She released a video titled "Are you ready for the upcoming Spring Festival" days before the holiday began. The annual family reunion sometimes is unbearable for some people because they face relatives who ask personal questions. Papi Jiang mocked such relatives with dramatic acting. The video became a hit on WeChat.
In less than six months, Papi Jiang has accumulated more than 7.7 million fans at her Weibo account, a Twitter-like micro blogging site. Her 40-plus videos have been watched more than 100 million times on various video websites. Industry insiders estimate that Papi Jiang's value may reach 300 million yuan.
Luo Zhenyu, founder and host of the online social-issues talk show, Luoji Siwei (Logical Thinking), also one of the four investors, wrote on his Weibo account: "I spent more than three years to attract six million followers, while Papi Jiang got 10 million fans in just four months. Our team has about 100 members, earning more than RMB200 million with an estimated value of RMB1.3 billion. But you, by yourself, is valued at RMB300 million and you haven't sold anything yet. How do you think Uncle Luo can sleep well?"