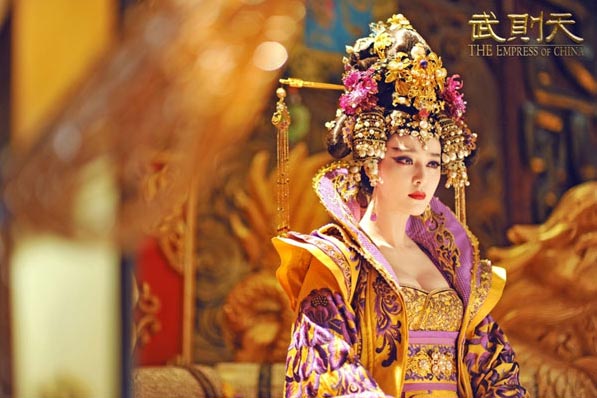 Chinese TV series are gaining popularity in Russia, as viewers become more and more interested in the culture of China and Asia in general.[Photo provided to China Daily]
Chinese TV series are gaining popularity in Russia, as viewers become more and more interested in the culture of China and Asia in general.
Without extra promotion, Asian series are attracting a rising number of ordinary Russian viewers who are not studying the oriental languages, said amateur subtitle translators in Russia, who have made a great contribution to the spread of Chinese TV series in Russia.
The Bears, one of the translating groups at Russia's most popular social network platform VKontakte, said the audience of Chinese TV series has grown noticeably in the last 12 months.
"A couple of years ago, one (Chinese) TV drama would attract between 100 to 300 viewers, and now the number is in thousands and tens of thousands," said Diana, who declined to give her full name, administrator of the Bears.
According to Diana, in 2015 alone, the Bears has subtitled various Chinese series like The Empress of China, Wu Xin: the Monster Killer, Love Me If You Dare, The Journey of Flower and so on.
However, Chinese translators are facing the difficulty of finding new peers. "It's more difficult to find a Chinese translator than Japanese or Korean ones", said a member of the Magic Owls group, which focuses on translating Chinese TV series. "This is partly due to the fact that Chinese series are rather long, often consisting of 60 to 100 episodes, and the translation is time-consuming."
"(To make subtitles,) one needs to have perseverance and knowledge of the language at least at the intermediate level, as well as the ability to use dictionaries and search engines, like the Chinese search engine Baidu," said Alexandra, coordinator of the Bears group, who also only gave a single name.
Many Chinese TV series have been translated into English, so a good knowledge of English can also greatly help the translators, Alexandra added.
Apart from TV series, for many ordinary Russians, Chinese films have been a best sources of information about China and its culture, mentality, life and history.
According to a poll conducted by Xinhua among 60 Russians, most respondents appreciated the high quality of Chinese cinema, which offered an attractive alternative to the widely spread Hollywood movies.
They stressed the originality of Chinese film directors in presenting the plot, charisma and brilliant performance of actors, masterful portrayal of emotions, stunning martial arts scenes, as well as superb quality of scenery and costumes.
Words of gratitude to amateur subtitle translators have been pouring in on social networks and websites in Russia. Thanks to their efforts, Chinese TV series are winning the hearts of more and more Russian audiences.