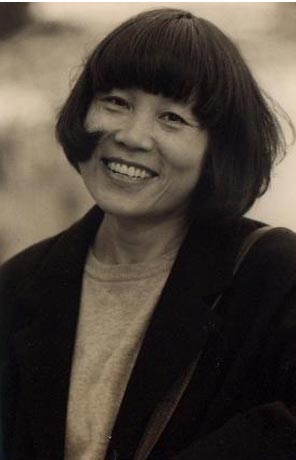 Unable to bear a life without music and books, Zhu Xiaomei left China in the late 1970s. [Photo/Agencies]
A disciple of Lao Tze
In the documentary,
Zhu Xiao-Mei and the Goldberg Variations
,
film
ed by Michel Mollard, Zhu said that the episode
Aria
in
Goldberg Variations
aroused in her the same feelings as expressed by Lao Tze (also known as Lao Zi), "The return is the movement of Tao".
Having not encountered the works of Lao Tze until she was 30, Zhu said that his philosophy made her feel humble and greatly inspired her interest in Chinese classics.
"It was on the plane I was leaving China that I learned about it for the first time. The American sitting next to me told me that the Chinese he admired the most was Lao Tze, and read out a line to me. It made an impact on me, and later Taoism became the philosophy I live by."
That line was about self-cultivation, for which Lao Tze used water as a comparison to virtue of the highest level: "The highest level of ethics is like water, which is beneficial for all things, without striving for fame and gain".
According to Zhu, the line echoed within her, and her life opened to a new chapter as she gradually grasped the essence of the philosopher.
"I used to think in my youth that we had to be successful, and it was very important to always compete for the best. We had to live like a fighter, even if it meant sacrificing life. But at the age of 40 or so, I suddenly realized that this should not be the case," she said.
Zhu said she began to appreciate the power of the water, which always goes down, benefits all, competes with none, yet can penetrate hard rocks over time. "Powerful people should be like the water, tender and mild like it, and crack the hard rocks in life," Zhu said it is in the works of Lao Tze that she found her way of living life and reliving Bach.
It made sense – it explained why many of her Western fans think Zhu's version of the Goldberg Variations is uniquely different - powerful without being overpowering, insightful yet completely self-effacing. "I felt an intense excitement when I heard people say that I am communicating ancient Chinese thoughts through Western music – that's exactly what I have been doing and will keep doing", Zhu said.