Kevin Tsai to leave China's most popular talk show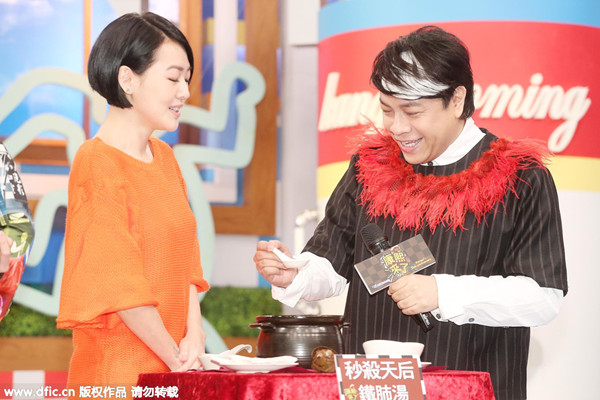 Dee Hsu and Kevin Tsai during a show. [Photo/IC]
Kevin Tsai or Cai Kangyong, the host of the popular Taiwan comedy talk show "Kangxi Lai Le", has announces on his weibo that he is to leave the show.
Tsai writes that he wants to do something different after hosting the show for 12 years.
Soon afterwards, Dee Hsu, co-host of the show hinted that she want to throw in her lot with Tsai.
"Kangxi Lai Le" was first aired in January 2004.
In most episodes, the hosts interview a panel of celebrities on various controversial topics while employing their signature comic bantering.
Although it is broadcast in Taiwan, the show is very popular among Chinese speaking audiences across the world, who watch uploaded re-runs over the internet.