Top fashion designers with Chinese origins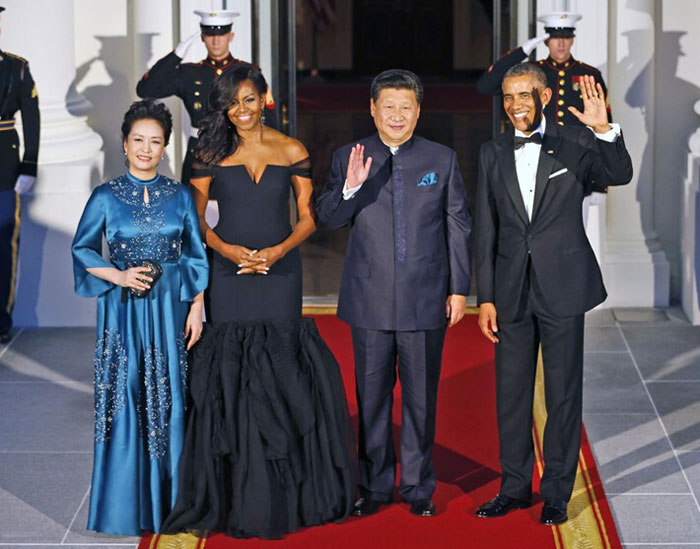 U.S. First Lady Michelle Obama wearing a custom-made black, off-the-shoulder mermaid gown designed by Vera Wang during the state dinner hosted in honor of Chinese President Xi Jinping and his wife Peng Liyuan on Sept. 25, 2015. [Photo/Xinhua]
Editor's note: China is booming and so is its high street. From fashion magnates like Vera Wang, Jimmy Choo, and Anna Sui to fashion novas like Alexander Wang and Christopher Bu, more and more fashion designers of Chinese origins have gained international success thanks to China's growing importance in the global luxury market and China's stronger presence in the fashion industry.
Their works, favored by political figures as well as superstars, are often simple and implicit, with a strong sense of urban flavor, combining a little bit of the "Chinese" element with international style.
Let's take a look at several well-known fashion designers with Chinese origins and their creative works.
1. Vera Wang
Nicknamed the queen of bridal design, Vera Wang is renowned for dressing celebrities for both red carpet events and weddings. Her passion for mixing sleek, chic, modern design with romantic and vintage style has made her one of the most sought-after designers adored by celebrities like Michelle Obama, Victoria Beckham, Avril Lavigne and Mariah Carey.