Keeping it simple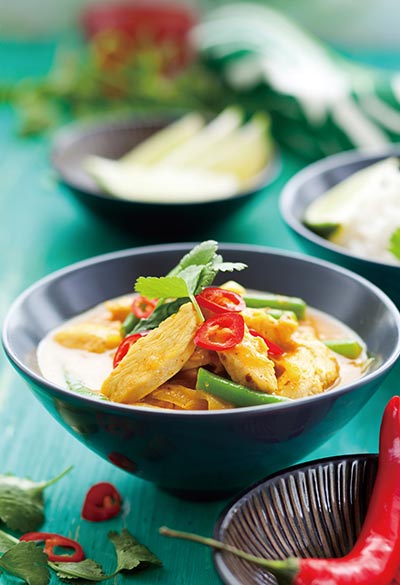 Duck curry. [Photo provided to chinadaily.com.cn]
A visiting Thai chef comes to Beijing with fresh ingredients and a no-nonsense approach. Mike Peters tiptoes into the flavors of Phuket.
When I was invited to a cooking class titled From Phuket With Spiced Love, my taste buds sat up and took notice.
The Fairmont Beijing had invited chef Noppadon Chainat from one of its corporate sister hotels, the Swissotel Resort Phuket, for a two-week promotion of Thai cuisine that continues through Monday.
My taste buds came alive for two reasons: anticipation (I love Thai flavors) and a little fear (I never know how spicy it will be). The first course, the papaya salad Thais call som tam, could be the test. It often hits my mouth like a flame-thrower.
I need not have worried. Chef Noppadon's mission is to make sure we taste all of the ingredients in his dishes, and I find myself savoring forkful after forkful of spicy shredded green papaya without flinching.