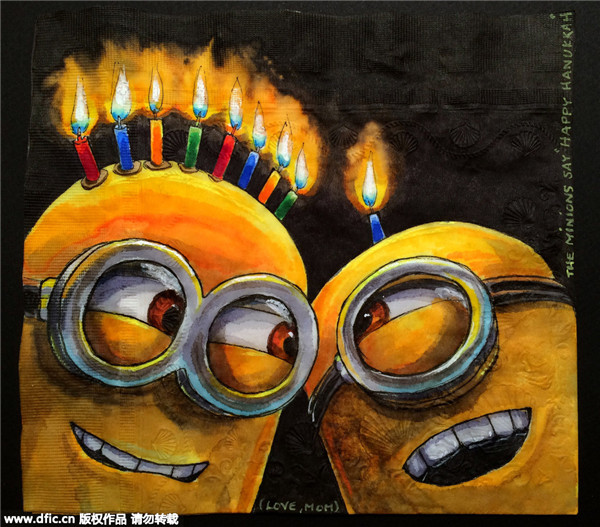 The Minions on a lunch napkin by Nina Levys. [Photo/IC]
Nina Levys started creating napkin art for her sons, Archer and Ansel, in 2006. The talented mother continues to challenge herself by drawing intricate artworks on her sons' lunch napkins. She has complicated designs, including unique takes on the likes of Star Wars, Iron Man, Dr. Who and Despicable Me.
Each work takes Levys between 20 minutes and a couple of hours to create - depending on the state her kids leave the kitchen. Rather than work on numerous napkins at a time, Levys, from Brooklyn in New York, asks her sons before they go to bed what they want the works to include.