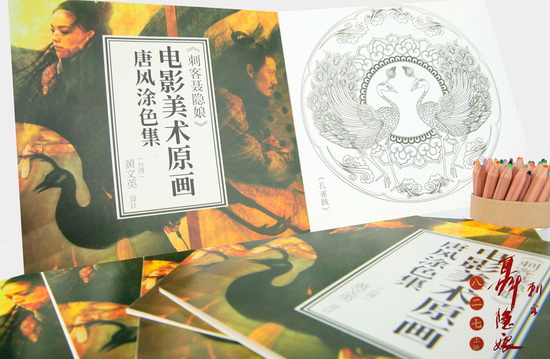 Coloring album The Assassin Nie Yinniang features Tang Dynasty paintings from the film. [Photo/Xinhua]
Following the success of Secret Garden, the best-selling coloring book for adults, coloring books and products sales have been booming in China. Even The Assassin Nie Yinniang, a film screened in late August, published a coloring album as a promotion for the film.
Several Chinese museums have jumped on the bandwagon of the trend, publishing graphics to color to persuade the country's social media addicts to put down their phones for a while and return to simpler pleasures.
Let's have a look at the coloring products released by different museums in China.