After 'Spartans', Sweetie Salad moves on with rapid growth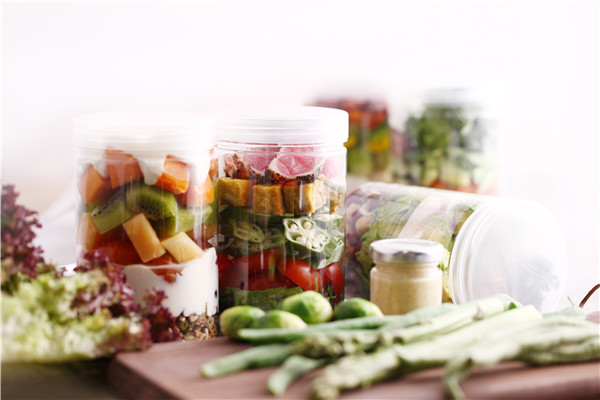 Sweetie Salad's colorful meals all come in large portions in transparent jars, which should be enough to feed most hungry stomachs. [Photo provided to chinadaily.com.cn]
About two months ago, images of foreign models dressed up as Spartans delivering food on Beijing streets made headlines everywhere. The publicity stunt generated even more attention when Beijing police detained some of the models for disturbing public order.
Although most people remembered the "Spartans" instead of the food they were holding, it doesn't stop Sweetie Salad, the Beijing-based startup business specializing in salad delivery, from rapidly growing.
In April, the then nine-month old Sweetie Salad reportedly had received "tens of millions" of yuan in a series A funding round. Today, the brand can sell up to 10,000 jars of salad online per day in Beijing, according to Wu Jingran, one of Sweetie Salad's founders, during a recent interview with China Daily website.
Wu and her partner Yu Wenlu, both were experts in Internet marketing in their previous jobs, started the brand in July of last year to introduce a food delivery concept that would satisfy people's growing concern with healthy eating via online ordering.