Exotic mooncakes sparkle in traditional festival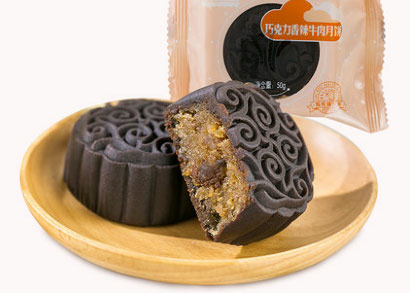 File photo
Mooncakes, the tasty treat often given as a gift during the Mid-Autumn Festival, which is falls on Aug 15 this year, are being made with new and interesting flavors.
Chocolate, coffee and yogurt are among the flavors du jour.
Lotus seed paste, sweet bean paste, jujube paste and five kernel are the traditional fillings, along with the more recent additions of taro paste, pineapple and durian.
The new "exotic" flavors reflect a wider shift in the tastes and demands of customers, especially "foodies" or those with a taste for western cuisine.
Zhang Yiwu, a professor at Peking University, said these new additions were not a threat to traditional mooncakes.
According to taobao.com, the online shopping site, traditional Cantonese-style mooncakes remain the top item sold by renowned bakery Daoxiangcun, which, this year, has sold more than 400,000 sets nationwide.
Chocolate-filled mooncakes have raked up sales of about 80,000 sets, according to Taobao. The sales number is remarkable, especially when you consider they cost at least twice as much as their traditional counterparts.
Mooncakes sets on Taobao range from 100 (about $16.70) to 300 yuan.
The appearance of mooncakes has also changed over the years in response to competition and the need to "stand out".
Sina Weibo user "fiveYi-" posted pictures of flower-shaped mooncakes on her account. The delicate cake had a crisp chocolate crust and ice cream filling, she said.
Actually, it was on the Wechat, a popular instant messaging service in China, where "fiveYi-" purchased the homemade mooncakes.
Some bakers, professionals and amateurs alike, are using the popular messaging service to sell their baked goods.
However, food safety watchdogs have warned of risks in purchasing homemade food as the sellers might not be licensed.
Zhang said supervision of the market need to be improved.
Related: Ten weird mooncakes made in China