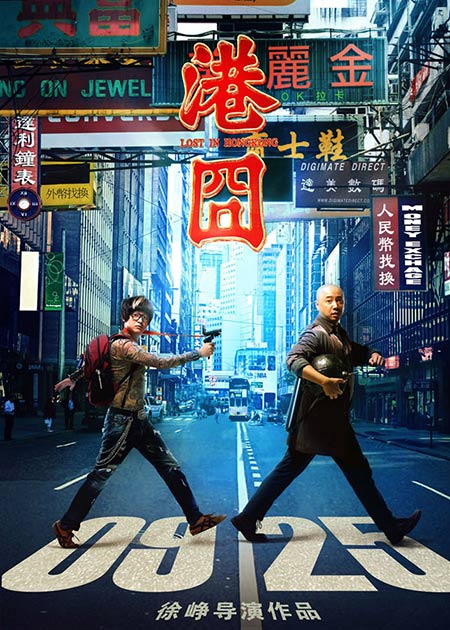 A poster of Lost in Hong Kong. [Photo/mtime.com]
Chinese director Xu Zheng's comedy film Lost in Hong Kong has hit big screens in China on Friday.
By pulling in some 212 million yuan ($33 million), Lost in Hong Kong has set the record as the all-time top-grossing film for the opening day in China.
The latest in 33-year-old actor and director's "Lost" franchise follows the story of a pair of strangers who bond after becoming involved in a series of stories in Hong Kong.
Xu Zheng also performs the leading role in this film, along with the all-star cast, including the award-winning actress Zhao Wei.
This is the second directorial feature of Xu Zheng, after the huge domestic hit Lost in Thailand, which has earned more than two hundred million US dollars in box office revenues.
With a budget of just 30 million yuan, Lost in Thailand has been regarded as one of the most bankable Chinese films of all time.
The director is also preparing to shoot the newest film in the 'Lost' series Lost in India this November.