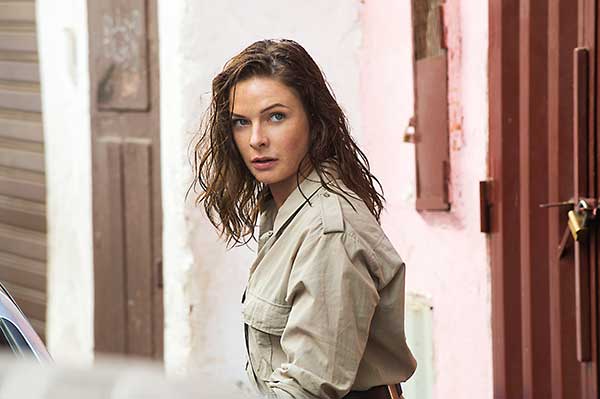 Mission: Impossible-Rogue Nation has won great success in the Chinese box office since its premiere in early September. The spy thriller, starring Tom Cruise and Rebecca Ferguson, features many sensational fight sequences.[Photo provided to China Daily]
Tom Cruise's stunts and news of some Chinese investment are drawing people to Mission: Impossible-Rogue Nation. Xu Fan interviews director Christopher McQuarrie.
Ethan Hunt looks unbeatable in Mission: Impossible-Rogue Nation.
Tom Cruise, who plays the intelligence agent, does a lot of stunts including latching onto a plane in midflight and holding his breath under water for a few minutes.
But director Christopher McQuarrie says, he was nervous that Cruise, 53, might get injured in bird attacks even as he was strapped onto a plane for the action sequence during shooting.
"I was most nervous for Tom (Cruise) when he was on the side of the A400. I was worried about birds more than anything else. A bird strike would have killed him," the 47-year-old American filmmaker tells China Daily in an e-mail interview.
McQuarrie describes the action sequences of the latest installment of the long-running Mission: Impossible franchise as "uniquely dangerous".
The spy thriller opened on the Chinese mainland on Sept 8 and earned nearly 770 million yuan ($120 million) by Monday at the box office, making it the top imported 2-D grosser in China. Trade figures show that the fifth installment only took 11 days to surpass the mark of 674 million yuan achieved by Ghost Protocol (2012), the last film in the series.
According to domestic media, Rogue Nation has four Chinese investors-the film arm of e-commerce giant Alibaba, government-backed website 1905.com, real estate and film mogul Wanda Group and Contemporary Eastern Investment, a South China-based company.