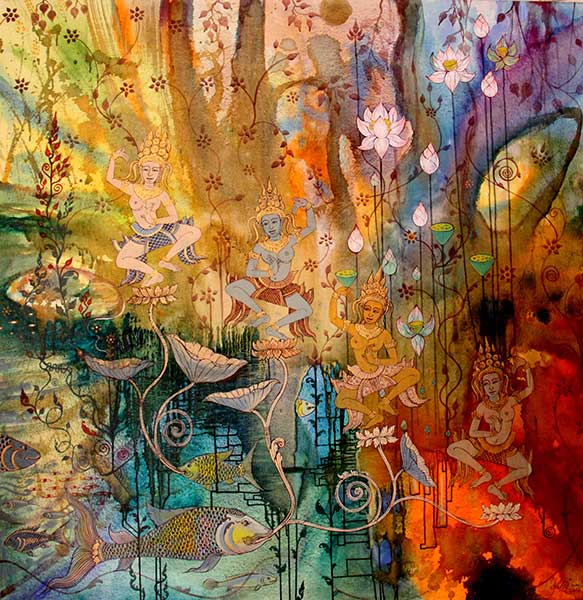 Culture and Environment by Cambodian Chhim Sothy.[Photo provided to China Daily]
Beijing International Art Biennale opens on Thursday, drawing artists from China and abroad, Lin Qi reports.
The exhibition Memory and Dream will highlight the sixth Beijing International Art Biennale that begins on Thursday.
Among the country's top cultural events since its inception in 2003, the biennale is held at the National Art Museum of China, displaying more than 700 works of mostly paintings and sculptures. Foreign artists from some 95 countries contribute to nearly three-fourths of the total display at the event.
This year, Canada, South Africa, Chile and three other countries will present their artists in a celebration of historical and cultural diversity. The biennale runs through Oct 15.
But the early days of the biennale weren't as encouraging as they are today.
Liu Dawei recalls a meeting with Italian art curator Vincenzo Sanfo from the spring of 2003, when the highly contagious SARS disease had caused widespread panic in Beijing.
Liu chairs the Beijing-based China Artists Association, the body behind the biennale. He had then invited Sanfo to advise on the inaugural exhibition, which was to open in late September that year.