Actresses Moore, Arquette prevail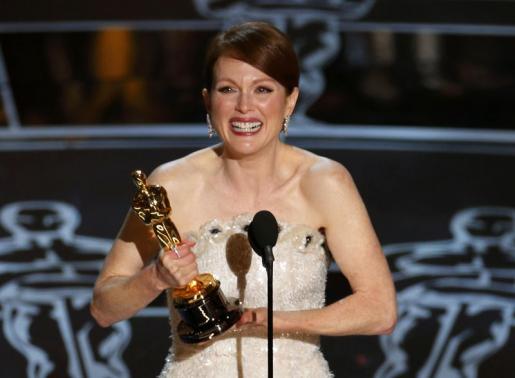 Julianne Moore accepts the Oscar for Best Leading Actress for her role in 'Still Alice' at the 87th Academy Awards in Hollywood, California February 22, 2015. [Photo/Agencies]
The Academy rewarded heavy favorites and veterans with their first Oscars in the three other acting races.
Five-time nominee Julianne Moore won best actress for her portrayal of a woman suffering from early onset Alzheimer's in "Still Alice."
Patricia Arquette won best supporting actress for her role as a struggling single mother in "Boyhood," while J.K. Simmons won the best supporting actor as a monstrous music teacher in "Whiplash."
For the biggest televised event outside the sports world, the Academy aimed to attract young viewers who may not care much about the films but who could tune in for the musical acts.