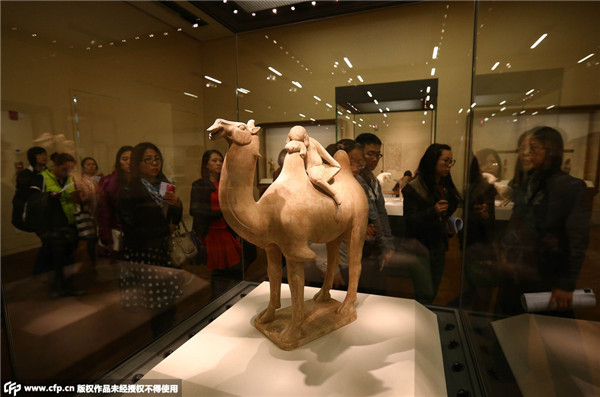 Cultural relics are on display at the Silk Road Exhibition at the National Museum,Beijing, Nov 5, 2014. [Photo/CFP]
The first Silk Road International Cultural Forum will convene from Dec 8 to 10 in Astana, Kazakhstan's capital city, cultural authorities of China and Kazakhstan announced on Friday.
The event will be a platform for different countries alongside this ancient Eurasian trade route to exchange ideas to boost cooperation and coordination in culture and explore a long-term multilateral mechanism on the field, according to the press conference in Beijing on Friday.
More than 150 delegates from different sectors, including politicians, cultural institution managers, and scholars from China, Russia, Kazakhstan, Kyrgyzstan, Tajikistan, and Uzbekistan will attend.
The move echoes President Xi Jinping's call for development of the Silk Road Economic Belt when he visited Astana last year.