Hanging auspicious leaves
The fifth lunar month is marked as a "poisonous" month in the Chinese farmer's calendar. This is because insects and pests are active during this summer month and people are more prone to catch infectious diseases.
During Dragon Boat Festival, Chinese put mugwort leaves and calamus on the doors or windows to repel insects, flies, fleas and moths from the house. Those leaves have curative properties and can prevent an epidemic.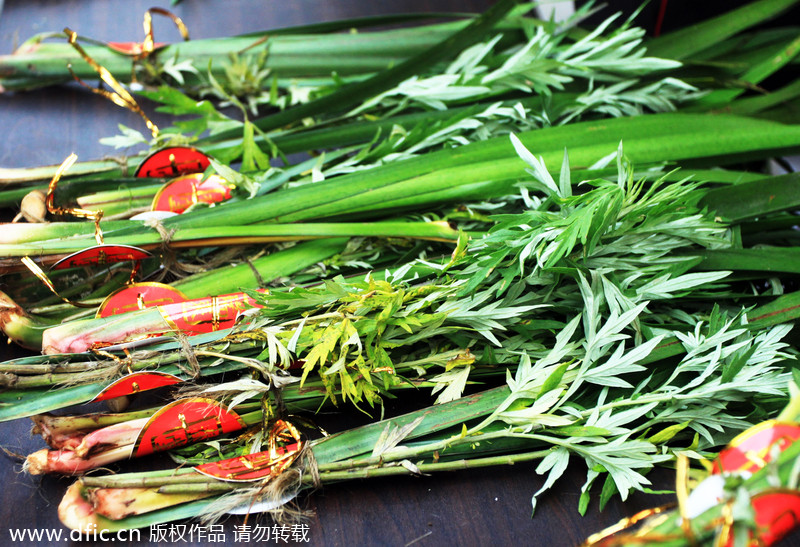 Mugwort leaves and calamus distributed free of charge, Fuzhou, Fujian province, June 4, 2011. [Photo/IC]