Originated in China as a medicinal drink, tea has become a national drink in China and serves as an important part of Chinese culture.
As the world's second-most popular beverage, after water, tea has around 1,500 varieties in China. They are divided into seven main categories:
Green tea
Green tea has historically been Asia's most famous tea and is popular in the West as well. The secret of green tea lies in the fact that it is rich in antioxidant sucatechin polyphenols, specifically epigallocatechin gallate, that fight cancer without any negative side effects. There are indications that drinking green tea also reduces cholesterol levels and may help to control blood clots.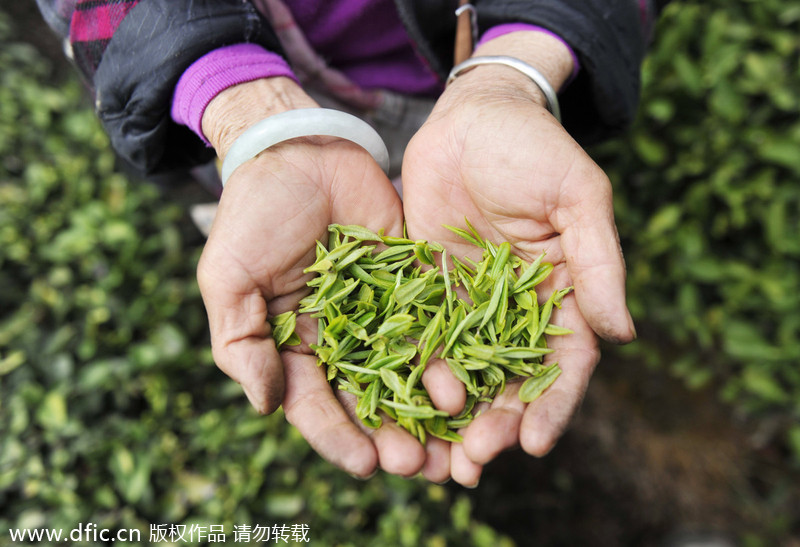 Tea grower shows plucked tea leaves in Xiushui county, Jiujiang, Jiangxi province, March 25, 2014. [Photo/IC]