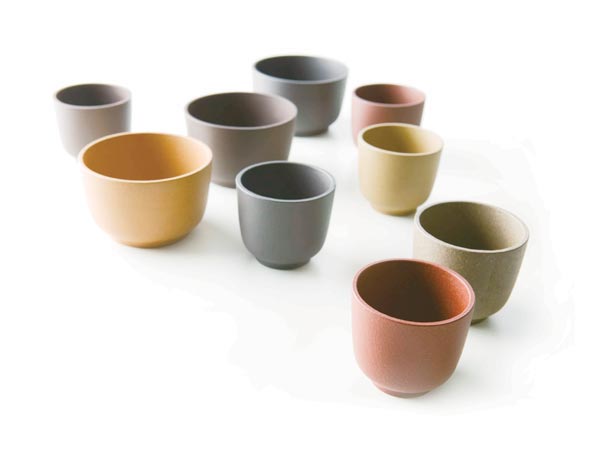 Zisha Tea Project will be on display at Milan Design Week. Photo provided to China Daily
More than 20 top Chinese designers will exhibit next week at Milan Design Week, in a bid to promote Chinese design abroad and to encourage international exchanges, organizers say.
Curated by Yang Dongjiang, deputy director of Tsinghua University of Arts and Design, and Gilda Bojardi, chief editor of the INTERNI magazine, the exhibition includes architecture, industrial products, furniture and installations.
"The time of 'made in China' is shifting toward a time of 'created in China'. China was known for copying, and that will have to change," says Wang Linpeng, president of Beijing Easyhome Investment Holding Group, sponsor of the exhibition.
Veteran architect Yungho Chang will showcase his Hulu (gourd) collection, which features tableware and utensils that resemble gourds. Dried gourds were a family necessity to collect water in the past. The collection uses fine bone china and stainless steel to re-create the dried fruit shell, sliced at different angles for different uses.
Architect Zhu Pei will showcase the Lotus Plate designed for the "Swarovski Elements at Work" project, with crysta
ls scattered on a polished glass surface inspired by a floating lotus leaf. He will also show his model of the Art Performing Center of Dali.