'Need for Speed' remains top of China's box office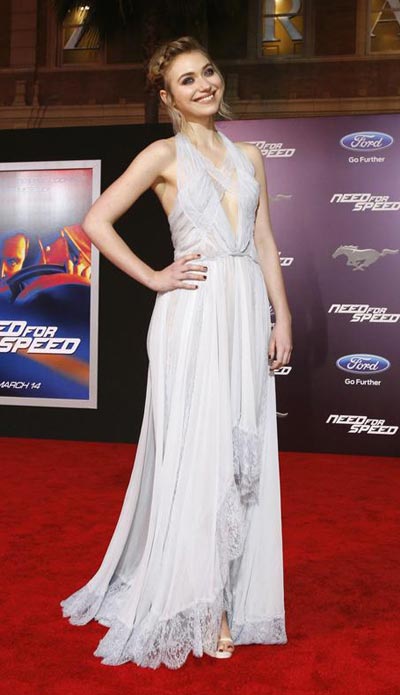 Cast member Imogen Poots poses at the premiere of the film "Need for Speed" at the TCL Chinese theatre in Hollywood, California March 6, 2014. The movie opens in the US on March 14. [Photo/Agencies]
American
movie
"Need for Speed" remained top of China's box office for a third week, according to a
film
industry weekly.
The film, an adaption of the "Need for Speed" series of video games, stars Aaron Paul as a street racer joining a cross-country race. It grossed 86.5 million yuan (about 14 million US dollars) in the week ending March 30, according to figures released by China Film News on Tuesday.
The movie has grossed 371.5 million yuan since its debut on March 14.
Animation "Mr. Peabody & Sherman" took second place last week taking 49.9 million yuan in the first three days since its release on March 28.
"Black Coal, Thin Ice," a Chinese thriller, took third place. In February, the film won the Golden Bear award at the Berlin International Film Festival for director Diao Yinan, while star Liao Fan took the best actor award.
Another new release last week was "The Monuments Men", starring a string of big name stars including George Clooney, Matt Damon, Cate Blanchett, Jean Dujardin and Bill Murray. But its box office performance was less impressive taking in 31.5 million yuan in the first three days since its debut on March 28, ranking it fourth.
In the week from March 24 to 30, 9.72 million people went to cinema in China, a drop of 16.7 percent from the previous week. The total box office was 325 million yuan, down 16.4 percent.