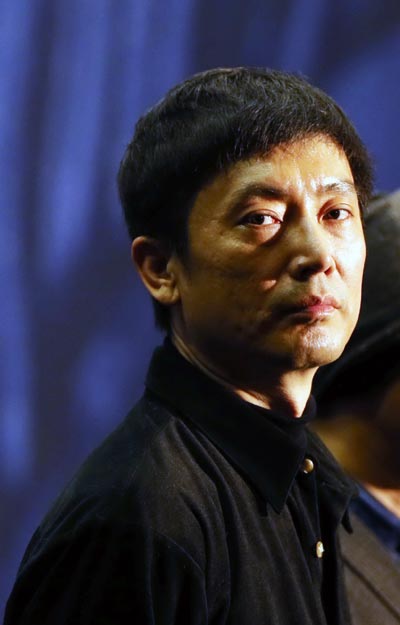 Director Diao Yinan does not think his award-winning film Black Coal, Thin Ice is a commercial compromise. Photos by Jiang Dong / China Daily
The noir thriller Black Coal, Thin Ice has attracted audiences previously unheard of for an art-house film. Liu Wei chats to director Diao Yinan about balancing artistic vision with commercial realities.
For many years, Chinese films that enjoyed success at European film festivals have struggled at the box office, but Diao Yinan's Golden Bear winner Black Coal, Thin Ice is bucking that trend.
Released on March 21, the art-house film has taken 80 million yuan ($13 million), an impressive opening for a film without an A-list director or actors.
Diao had to make some tough decisions when balancing his artistic vision and the market demands when making the film, which also won the Silver Bear for best actor for Liao Fan at the Berlin festival in February.
The film is a salute to film noir, a genre that prospered in the 1940s. The characters are neither heroes nor villains and have cynical, ambiguous attitudes toward morality. The typical protagonists are a drunk detective, a femme fatale, a corrupt policeman or jealous husband.
In Black Coal, Thin Ice, alcoholic detective Zhang Zili is at a low point. His wife has divorced him and he is plagued by guilt over the death of a colleague. He tries to piece his life together by investigating an unusual murder case and in so doing falls for a dangerous woman at the center of the case.
The film is Diao's third feature and his biggest commercial work. The 45-year-old is not a big name at the box office, but his last film Night Train premiered in the "particular outlook" category at the 2007 Cannes Film Festival.
Related:
Kwai Lun-mei's new film explores bizarre reality
Chinese film a hit at Berlin Festival
For more Star Talks, click here