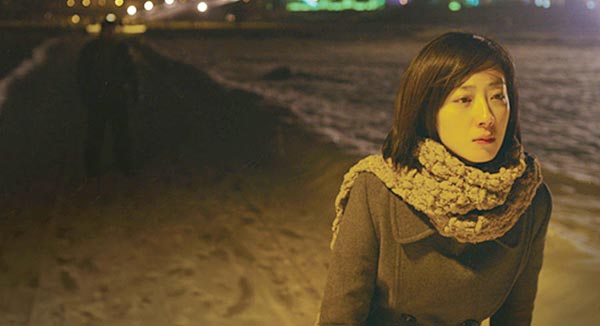 Actress Kwai Lun-mei in the film "Black Coal, Thin Ice." [Photo/ CRIENGLISH.com]
"Black Coal, Thin Ice" is an upcoming Chinese crime thriller starring Kwai Lun-mei, Liao Fan and Wang Xuebing, which explores bizarre aspects of reality.
Zili (Liao Fan) is a police officer investigating a serial murder case, who discovers that all the victims were romantically linked with a woman named Zhizhen (Kwai Lun-mei). Even more strangely, Zili happens to be the police officer who was in charge of a murder case five years ago involving Zhizhen's husband (Wang Xuebing), who was believed to have been brutally killed. For both personal and professional reasons, Zili approaches Zhizhen, not knowing he is trapping himself in an unplanned relationship.
"Black Coal, Thin Ice" is written and directed by Diao Yinan, whose directorial debut "Uniform" won the Dragons and Tigers Award for Young Cinema at the 2003 Vancouver International Film Festival.
When discussing the new film, Diao said his inspiration came from "many unbelievable things that are going on in today's China; things that make you feel bizarre in a way, yet are part of reality."
"Black Coal, Thin Ice" is slated for release in the first half of this year.