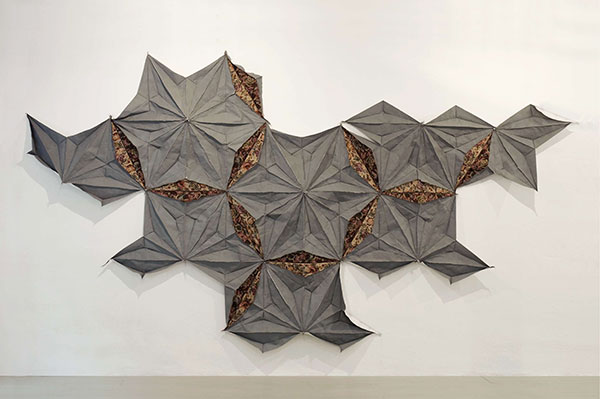 [Photo provided to China Daily]
She often overhears visitors say they can't understand the works.
"That's OK," she says.
"It's great that people have questions about, or marvel at, the works. I feel that even people's misunderstandings of a work can make it more beautiful."
Krishnamachari agrees.
"I think everybody in Yinchuan should visit the show, and they don't necessarily understand anything and everything at the first sight."
He never imagined the Kochi-Muziris Biennale would become globally significant, he explains.
"It's achieved only through the local people - they need to understand the depth and power of it and then share it with others," he says.
"Once in Kochi, a family came to the biennale and was asked by a journalist about their feelings. The mother was quoted as saying: 'This is completely crazy. We're coming the third time.' This is what I think is important (of a biennale) - that people keep coming back."
If you go
10 am-5 pm, closed on Mondays, through Dec 18. MOCA Yinchuan, 12 HeLe Road, Xingqing district, Yinchuan, Ningxia Hui autonomous region. 0951-842-6111.