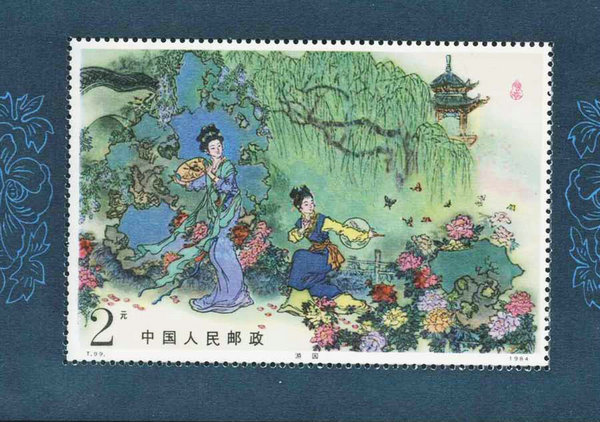 One of the stamps featuringThe Peony Pavilion. [Photo/ From Internet]
The Peony Pavilion is a famous Chinese opera based on a classical novel of the Yuan Dynasty (1271-1368). The story focuses on the love affair between heroine Du Liniang and hero Liu Mengmei. On a fine spring day, Liniang falls asleep in a garden. In a dream she encounters a young scholar, identified later in the story as Mengmei, who she has never met in real life. Liniang falls in love with Mengmei in her dream but dies soon after. Mengmei goes to the garden and Liniang miraculously returns to life to meet the one she loves. Although the couple experience many troubles, the end of the story follows the formula of many Chinese comedies.
A set of 4 stamps about The Peony Pavilion was issued on Oct. 30, 1984.