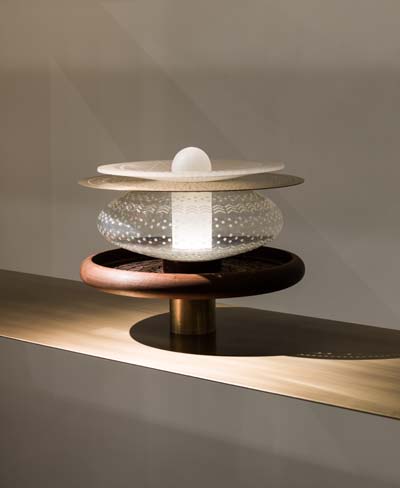 Broached Colonial, Dream Lantern is designed by Chen Lu, who attributes his style to his Chinese heritage. Photo provided to China Daily
Broached Commissions cofounder and creative director Lou Weis says the Melbourne-based studio's design works draw from Australian history and are influenced by how the country has retained traditional culture during globalization.
"What happens to design when it migrates? It's one of our core issues," Weis, who was in Beijing launching the group's first exhibition in China, Broached Retreat, at Beijing's Ullens Center for Contemporary Arts.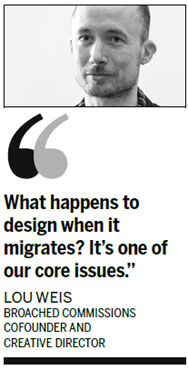 "Each collection is based on different events in Australian history, which are known by everyone and conjure common assumptions. It's important for people to revisit these important historical events and realize that they were filled with the same dilemmas that confront our daily life today. The problems of mass production, the threat to local cultures, all emerge from the origins of industrialization of globalization."
In the exhibition, the artistic director reviews some of the group's most important works, mainly from the two collections - Broached Colonial, which explores the colonial period, and Broached East, which focuses on what's by some measures the largest migration in human history, from 1850 to around 1930. That was when 130 million people, mostly from China and India, moved to the country, influencing the Western world in ways ranging from art to architecture.
"Broached Commissions was born out of a desire to create a series of works reflecting the country's relationship to globalization. We have been focusing on portraying Australia's unique role as in the middle between European cultures and their neighbors in Asia," says Weis, who studied cultural theory at university.
These studies later nurtured a fascination with urban environments.
"Australia was born at the beginning of the industrial revolution and so has always been connected to cycles of modernization and has always been willing to accept each new trend in design. We want to tackle cliche and make it relevant to contemporary design," Weis says.
The exhibition displays 12 pieces by eight designers and includes a few new works commissioned by UCCA director Philip Tinari, who's also a writer and art critic in Beijing.