Bon appetite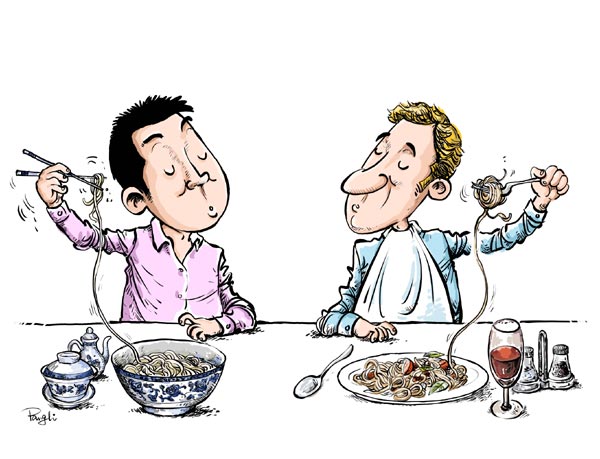 Pang Li / China Daily
We all love the food we grow up on, but we also seek adventure in the food we have never tasted. A hugely popular TV documentary series puts the spotlight on a culinary tradition that should make China proud.
Of all the subjects fit for documentary filmmaking, food is probably not high on the priority list.
There have been a smattering of fictional feature films with food as the main theme, such as Ang Lee's Eat Drink Man Woman - but food in such films is the icing on the cake, while the human drama is the cake, per se.
That's why A Bite of China has been such a surprise hit since first appearing on our TV screens in 2012.
Without anything like a promotional fanfare, the series has attracted a following larger than the biggest drama or comedy shows.
Its main ingredient is the clever interweaving of human stories with the preparation of food. But in this case, the audience mainly sees the human stories as the appetizer, and details about the food as the real beef.
There were even some complaints when human characters took up more screen time than the dishes.
But still, the runaway success of this well-made TV recipe has whipped up a food frenzy in the Middle Kingdom.