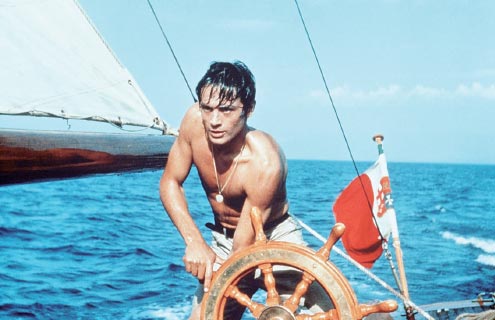 Plein Soleil (1960), France
Cinema in Asia has been very diverse, but for many decades production has been concentrated in the capital centers, says Philip Cheah, who has worked with SIFF for three years collecting new Asian films.
Filmmakers from outside the capital now want to be heard and recognized in their own regions. SIFF, as one of the two largest Asian film festivals in the world, is also one of the two largest box-office markets worldwide and the largest foreign box-office market. There is a natural interest for the world to look towards SIFF, Cheah says.
Since it has such a strong domestic market, it has also an easy access to its own national products. In short, it is an attractive and natural destination for films to launch in Shanghai.
Cheah picked two notable new Asian films: Ant Story from Bangladesh and 10 Minutes from South Korea.
Ant Story, by Mostafa Farooki, shows the new satirical edge in younger Bangladesh directors. It is about a disillusioned youth who wants to be successful, and resorts to pretense and fantasy to fulfill his ambition.
South Asian cinema tends to be associated primarily with Bollywood but countries such as Bangladesh and Sri Lanka show an abundance of new talent, Cheah notes.
Lee Yong Seung's 10 Minutes from South Korea explores office dynamics and the mediocrity that is tolerated. Interestingly, it's part of an independent wave coming out of Korean universities, in this case Dankook University, and funded by a conglomerate, Lotte Entertainment.
For "art filmmakers, unrecognized by the market", participating in SIFF provides a rare and fair opportunity to gain wider audiences, professional support and recognition, says Ren Su, a fi lm producer who has worked with emerging director Zhang Meng.
In 2010, Zhang's work The Piano in a Factory won the support of SIFF, and this year he is coming back with Victory to compete for the Golden Goblet.
Related:
Something old, something renewed