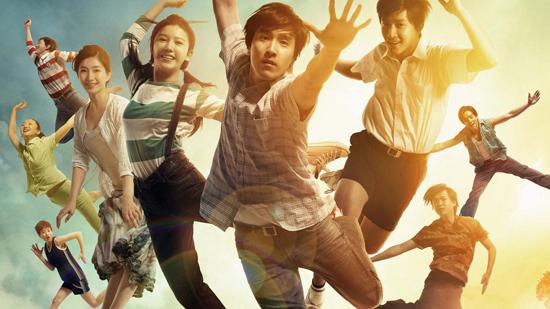 Low-budget romance "So Young" is creating quite a stir, taking a staggering 350 million yuan in its first week. [Photo/CNTV]
BEIJING -- China's box office sales in 2013 neared 21.8 billion yuan ($3.6 billion), up from 860 million yuan in 2002 when the sector became more commercialized, the country's film watchdog said on Thursday.
Domestic films raked in about 12.8 billion yuan last year, registering a year-on-year increase of 54.3 percent and accounting for 58.7 percent of mainland box office revenues, said Zhang Hongsen, head of the film bureau under the State General Administration of Press, Publication, Radio, Film and Television.
This year, box office sales topped 10.02 billion yuan as of May 21, with domestic productions taking about 56 percent of the market share, according to Zhang.
Analysts estimate that China's film industry would pull in 28 billion yuan from ticket sales this year.
Of the top 10 titles up until May 21 this year, five were domestic, with "The Monkey King", an action-fantasy based on an ancient Chinese legend, taking the top spot with 1.04 billion yuan. It outperformed Hollywood blockbuster "Captain America 2", which raked in 718 million yuan.
However, it does not necessarily take a local blockbuster to match a Hollywood one. Low-budget Chinese movies were also winners last year.
"Finding Mr. Right" and "So Young" were huge successes, surpassing Hollywood blockbusters such as "Man of Steel" and "The Hobbit: An Unexpected Journey".