Caution essential for film partnerships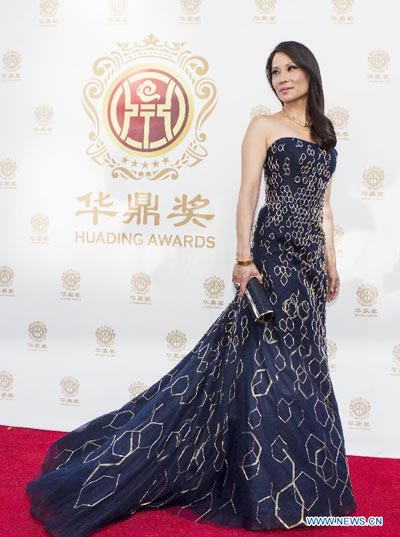 Actress Lucy Liu arrives at the HuadingFilmAwards at the Ricardo Montalban Theater on Sunday, June 1, 2014, in Hollywood, California, the United States. [Photo/Xinhua]
Judging by the recent deals signed between major players in the Chinese and US film industries, a match between Hollywood and China would seem to be made in heaven.
The Chinese film market is not only the fastest-growing market in the world, but is also expected to move from No 2 and replace North America as the world's leading market before the decade ends.
Given the relatively stagnant nature of its own market, Hollywood can no longer ignore China. For those in the Chinese film industry, following their remarkable box-office success at home over the past year and a half, the time appears ripe to expand overseas.
A partnership with Hollywood would provide a variety of benefits, including access to expertise in technology, marketing, storytelling and, arguably most important of all, the ability to bring a positive view of China to the world's screens, hence boosting China's soft power.
Despite the recent activity, many observers in Hollywood remain cautious about the prospects of Sino-US co-productions.
The history of Sino-US co-productions is a tale of difficulty and compromises. For example, the high tide for co-productions occurred during 2008-10, leading to China's greatest success in marketing its films abroad. The peak was in 2010, when Chinese films abroad made more than 3.5 billion yuan ($560 million).
However, that figure declined by 42.5 percent in 2011 and another 47.5 percent in 2012, when the equivalent figure was 1.63 billion yuan. The clear reason for the decline was the lack of co-productions with Hollywood.
The earlier successes were largely due to a single film each year. For example, Mummy 3 (2009) made 1.15 billion yuan overseas, constituting as much as 41 percent of the box office of all Chinese films abroad. Red Cliff 2 was a distant second. Karate Kid (2010) made more than 2.36 billion yuan overseas, making up 67.9 percent of the box office of all Chinese films overseas that year. In second place was Ip Man 2, with only 218 million yuan.
However, one could argue that Mummy 3 and Karate Kid were Hollywood films disguised as Chinese co-productions, and indeed Chinese micro blogs contained many criticisms of these two films as presenting a poor image of the country to foreigners.