Finding the right balance in co-productions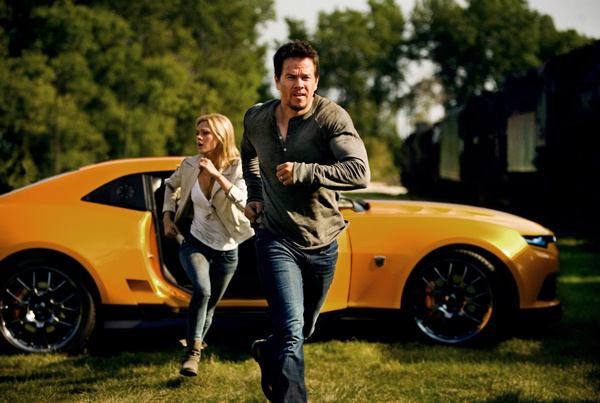 Mark Wahlberg plays Cade Yeager and Nicola Peltz plays Tessa in Paramount Pictures'Transformer 4. Photo provided to China Daily
Co-productions with China are of great interest to Hollywood, thanks to the country's booming film market. But in reality, not everything goes according to the script. Liu Wei reports.
An alliance between a robot and a food chain famous for duck necks might not seem like the most likely combination. But in Hollywood, nothing is impossible.
Zhouheiya, a Chinese fast food chain known for their signature spicy duck necks, is teaming up with Transformers 4, the highly anticipated Hollywood summer blockbuster, for a comprehensive promotion campaign.
"Snacks and films are a perfect fit, much like beer and football," says Annie Li, president of Reach Glory Communications, a leading entertainment marketing company in China.
"Zhouheiya will benefit immensely from the association with a movie franchise that has grossed over $2.7 billion across the world."
Reach Glory, which handles the collaboration between Zhouheiya and Transformers 4, also undertook the successful product placement campaign of Chinese television maker TCL in the popular movie Iron Man 3.
According to Li, the alliance between Zhouheiya and Transformers 4 includes cinema advertisements and viral videos, and the decoration of some Zhouheiya stores with a Transformer theme.
"Zhouheiya has 400 stores in communities, airports, train stations and other major locations across China, which will work as easy promotion platforms for the film," she says.
"This is one of the reasons why Paramount Pictures, the production company of the Transformer movies, was keen on firming up the alliance."
The studio has also incorporated some Chinese elements in Transformers 4, with an eye on the growing audience in China. Some of the fight scenes between the Autobots and the Decepticons (main characters in the movie) were filmed in Wulong, Chongqing. Popular Chinese actress Li Bingbing plays a prominent role in the movie with Mark Wahlberg and four rising Chinese actors selected from a national TV reality show.
China Movie Channel, a TV channel affiliated to the State-run China Film Group, has helped Paramount with production-related work and will also distribute the film in China. However, the film is still not an official co-production.