Puhui New Year painting, or ash-patting New Year painting, is a unique style of New Year pictures in China. It originated and exists only in Gaomi, East China's Shandong province.
The kind of art was formed in the early years of the Ming Dynasty (1368-1644) and became popular during the Qing Dynasty (1644-1911).
To make a Puhui painting, a rubbing is made from a first draft drawn in charred sallow and delineated by a brush. Next the draft is rubbed on drawing paper, if needed, a rubbing can produce several copies of the drawings. Afterwards the drawing is hand painted and subjected to several other procedures.
The drawings mainly contain joyous and propitious content with subjects including babies, opera roles, fairy tales and landscapes. It matches festivals well and the art is popular among local folks.
In 2006 it was listed as a national intangible cultural heritage.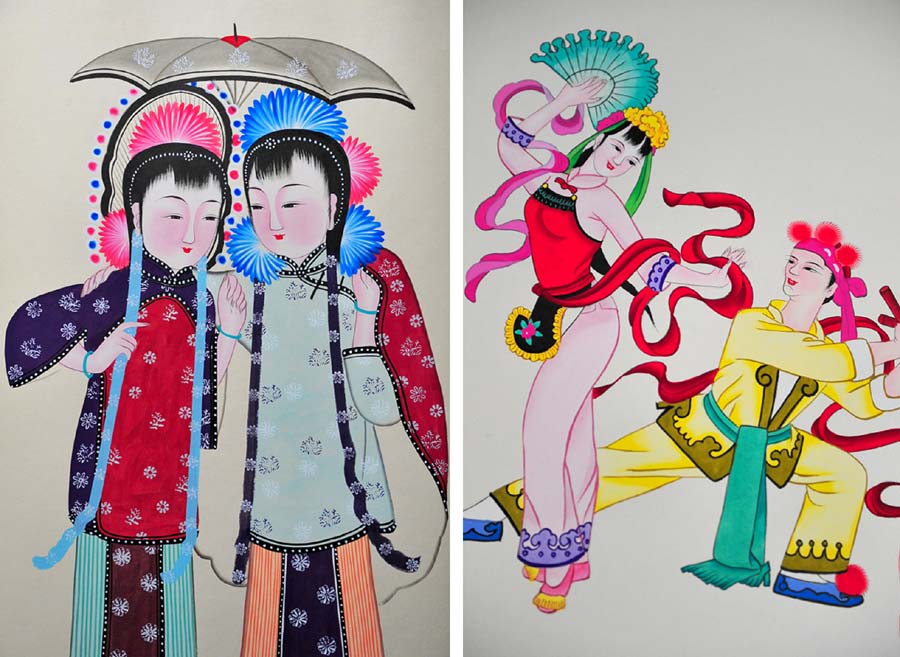 Combined photo taken on June 1, 2014 shows Ash-Patting New Year paintings in Gaomi, East China's Shandong province. [Photo/Xinhua]