In ancient China, hair was called "threadlike things of troubles". Thus Buddhist monks shave their heads completely. Combs arrange hair, so people regard them as a way to clear their troubled minds. Combs also mean "smooth and prosper", therefore combs represent people's good wishes.
As one of the traditional handicrafts in China, the Chinese comb has a history over thousands of years. In Chinese, combs are also called "Shubi", which includes "Shu" (comb) and "Bi"(fine-toothed comb).
Mainly made from bamboo, wood and animal bones, with the development of  society, the combs are decorated in various ways, and feature colorful patterns and pictures of historical figures, landscapes, birds, animals, opera characters and so forth.
Let's take a look at some of the prettiest Chinese combs.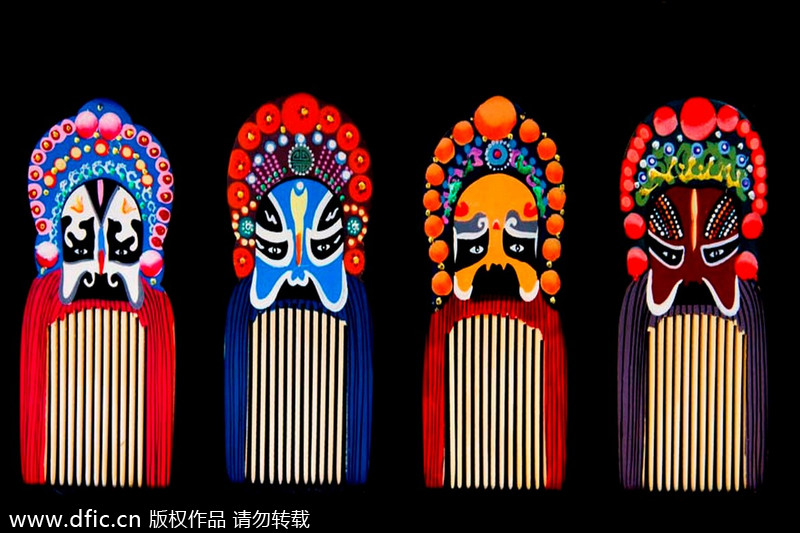 A comb from Changzhou, Jiangsu province. The best Chinese combs are in Changzhou, dubbed "Home of Combs", Jiangsu province. They are known for their firm texture, fine craftsmanship and great varieties. There the comb industry appeared late in the Jin Dynasty (AD265-420) and each year several million combs are exported throughout the world. [Photo/IC]