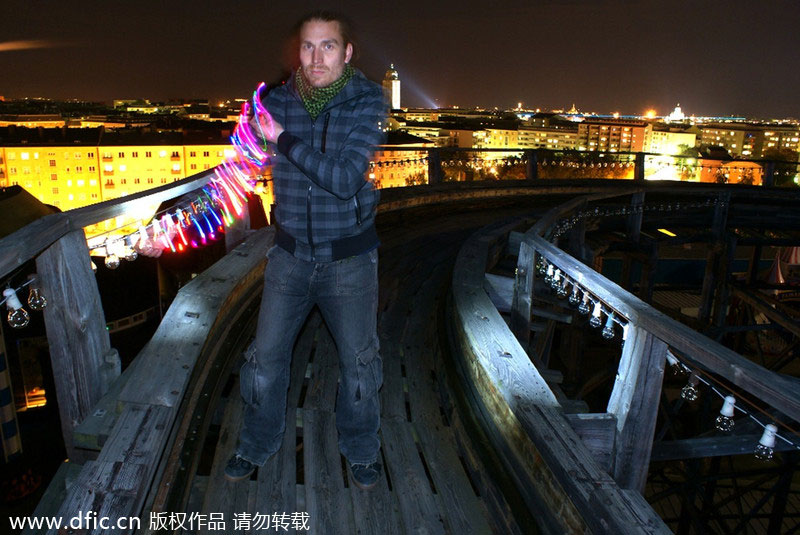 Finnish artist Janne Parviainen poese for a photo, creating a light painting. [Photo/icpress]
Finnish artist Janne Parviainen, 33, creates light paintings with mummy images cocooned in neon waves of light. The figures give the appearance of coming from a parallel universe. The artist created the futuristic-looking images by wrapping himself from head to toe with a tube of LED lights and using long exposure settings on his camera to create a multicolored cosmic effect.
Light painting, also known as "light graffiti" or "photoelectric graffiti," is a photographic technique whereby light exposures are made by moving a hand-held light source or by moving a camera. In most cases, the light source is often absent from the photos. Relying on moving light to create images, light painting, which was born in the streets, is now heating up all over the world.