It's that time of the year again for the annual Gaokao, a chance for most students in China to prove their years of hard work and maybe change their fates. According to statistics from the Ministry of Education, 9.39 million students will take the exam, an increase of 270,000 compared to 2013. One Chinese saying compares the exam to a stampede of "thousands of soldiers and tens of thousands of horses across a single log bridge". To best equip oneself for the competition, a healthy diet is necessary and the right choice of memory boosters is especially helpful. But which foods are important to sharpen your memory or increase your focus?
Go Nuts
Eating foods that contain omega-3 fatty acids like nuts may be associated with lower blood levels of a protein related to Alzheimer's disease and memory problems, according to a new study from the medical journal of the American Academy of Neurology.
Nuts contain important nutrients such as unsaturated fats, high quality protein, vitamins, minerals and phytochemicals, all of which may offer cardioprotective, anticarcinogenic, anti- inflammatory and antioxidant properties.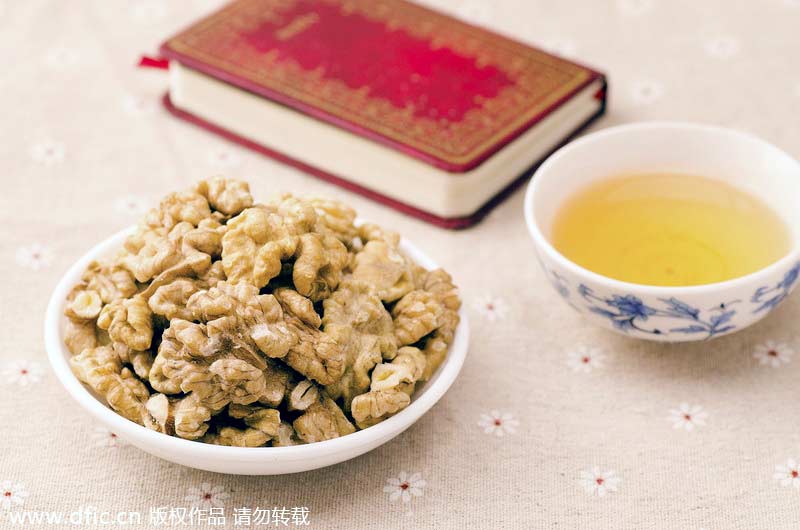 [Photo/IC]