Six years that shaped a life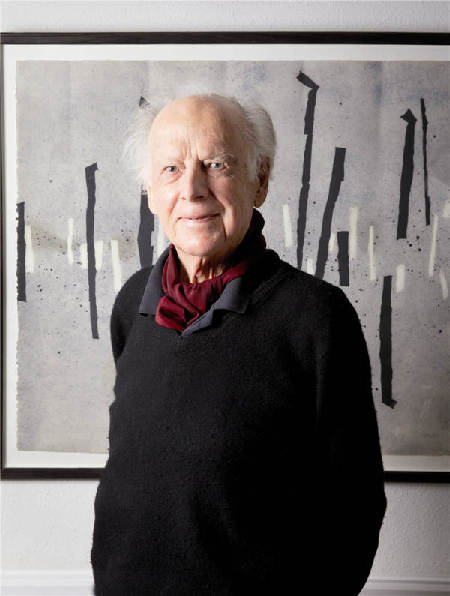 Art historian Michael Sullivan spent a lifetime building a great collection of works from Chinese artists like Huang Binhong(below). Photos provided to China Daily
A private collection charts art historian's lifelong friendships with Chinese artists, Cecily Liu reports.
Visitors to the Ashmolean Museum in Oxford can now admire what is hailed as the biggest private collection of modern Chinese art in the West. The art historian Michael Sullivan, who died last year aged 96, spent a lifetime building the collection and bequeathed it to the museum after his death.
The collection includes more than 400 pieces, more than 100 of which had never been shown to the public before.
Many of the works on show were given to Sullivan as gifts as he developed deep and lifelong friendships with many late 20th and 21st century Chinese artists, such as Zhang Daqian (1899-1983), Huang Binhong (1865-1955) and Wu Guanzhong (1919-2010). So it is appropriate that the first exhibition from the Sullivan collection is subtitled A Life of Art and Friendship. In addition to paintings, ceramic sculptures and calligraphy, there are also letters and other keepsakes that show Sullivan's deep relationships with his Chinese artist friends.
"Judging by the Chinese artists' generous gifts to Sullivan and their correspondence with him, they must have had a good feeling about him," says Shelagh Vainker, curator of Chinese art at Ashmolean Museum.