An onging exhibition featuring nearly 500 artifacts traces Shanghai's early civilization and development. The event "Tracing History: Archaeological Discoveries in Shanghai," is now underway at the Shanghai Museum.
Exhibited items from Shanghai's various periods include Neolithic jades and bronzes from the Spring and Autumn period (770-476 BC), gold items from the Yuan Dynasty (1271-1368), and religious items from the Ming (1368-1644) and Qing (1644-1911) dynasties.
Through the nearly 60 years of field archaeological research, the items on display have been linked together to define the developmental trajectory of Shanghai, whose history can be traced back to 6,000 years ago.
The show has three sections with different themes: Light of Civilization, Process of Urbanization, and Hidden Relics from Pagodas. It runs through August 31 and admission is free.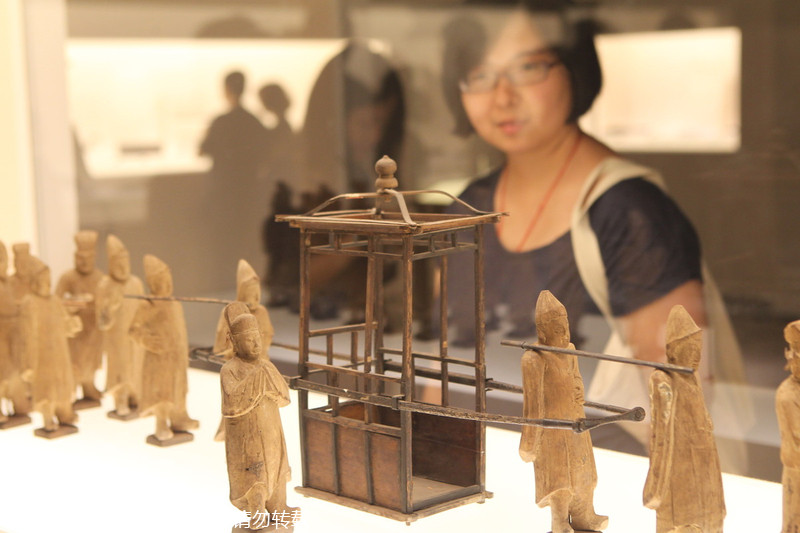 A visitor enjoys items displayed at the exhibition "Tracing History: Archaeological Discoveries in Shanghai" at the Shanghai Museum, June 7, 2014. [Photo/IC]