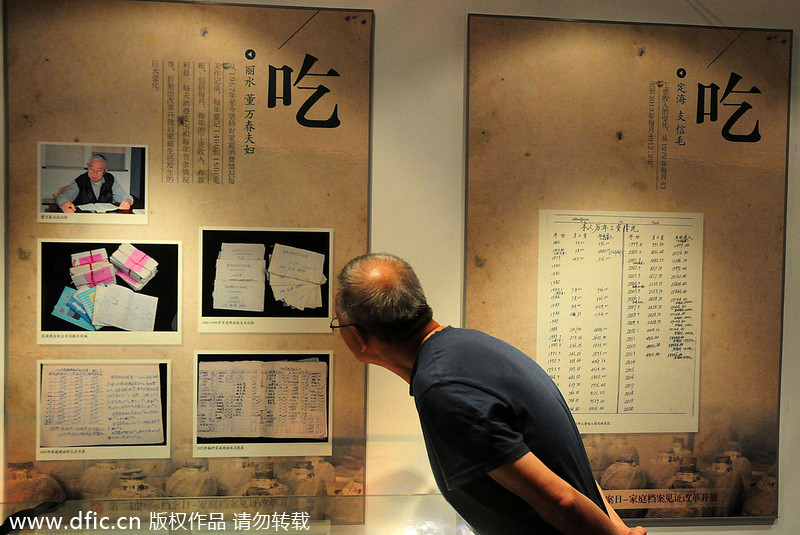 A visitor looks at family archives about food in people's daily lives at the Zhejiang Library, in Hangzhou, Zhejiang province, June 9, 2014. [Photo/IC]
To celebrate International Archives Day, which fell on June 9, an exhibition opened at the Zhejiang Library and showcases 53 representative family archives selected from Zhejiang province.
Over 400 photos and more than 200 objects, including diaries, tally books, tickets, certificates of merit, manuscripts and collections are are now display, showcasing the great changes society has undergone since the country's implementation of its Reform and Opening up policy in 1978. The exhibition will run through June 13.