A series of adorable art pieces at the 2014 graduation show for the Nanjing University of the Arts at the univeristy's art museum in Nanjing, Jiangsu province, has attracted a number of visitors.
The sculptures were primarlily made with resin and glass, and through great exaggeration, they reveal the graduates'concerns over social issues and hopes for a better life.
The show will run through June 16.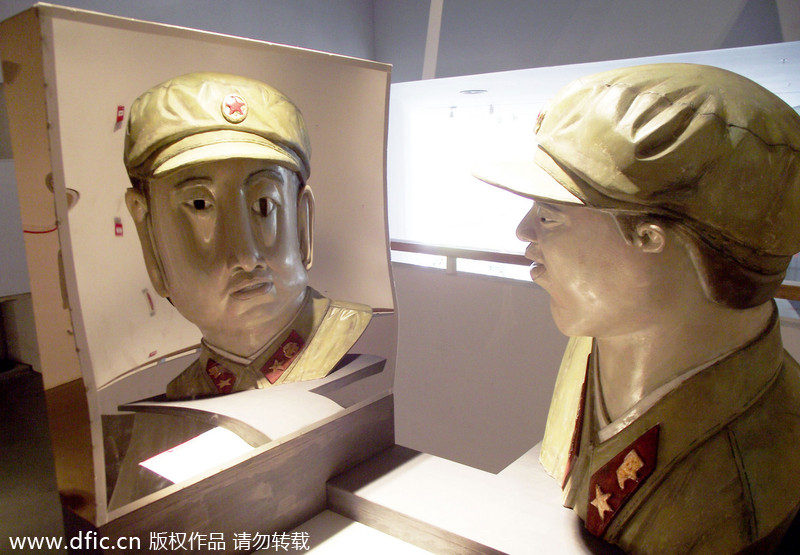 A resin sculpture entitled "Paradox in the Mirror" at the 2014 graduation show at the Art Museum of Nanjing University of the Arts, June 8, 2014. The sculpture image is deformed in the mirror. [Photo/IC]