China pumps up stylish shoe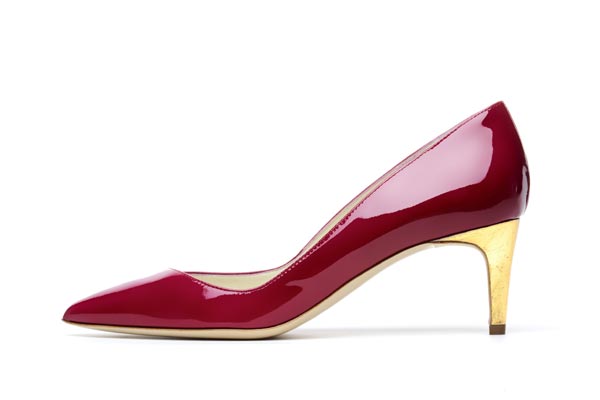 Rupert Sanderson's Nym 24K Gold. Photo provided to China Daily
They are the last word in sophisticated chic and can complete an outfit no matter if it's for the office or the red carpet. Kitty Go looks at the history of the pump, the classic high-heel shoe, and its enduring appeal.
Pumps are probably the most popular and practical high-heel style. They have been a mainstay of contemporary fashion since Roger Vivier created the 80-millimeter stiletto in the 1950s. Today's women wear them day and night, with dresses, trousers, leggings - even shorts. As Edoardo Caovilla, COO of Venetian shoemaker Rene Caovilla, says: "(They are for women) who travel, walk around, cook and enjoy life at 360 degrees."
Wayne Kulkin, CEO of Stuart Weitzman, pinpoints the mass resurgence of the high-heeled pump only last fall. "There is a whole generation of 20- and 30-somethings who have not experienced or worn this look themselves. They see it being worn by older tastemakers. There is also a movement to simplicity and quality, away from platforms and over-decorated shoes which have dominated fashion for several years. Plus it elongates the leg and is truly a powerful look."
The pump can be directly traced to a two-part shoe from the 1500s made of a flexible upper and stiff sole called "pompes". Since the Renaissance, this style has always been associated with the ruling class which is not very different from power dressing which we know and practice today - Catherine de Medici wore 50-mm-heeled shoes to marry the king of France, English queen "Bloody" Mary Tudor wore it to give her height if not power and French king Louis XIV encouraged the wearing of red 130-mm heels at court and for riding because heels secured one's foot on the stirrups.