This year's list of good reads in China focuses on 'artistic and scientific' value. Mei Jia reports.
The State Administration of Press, Publication, Radio, Film and Television recommended 100 books to children and young adults last month, in an effort to encourage reading in China.
Here are 10 books from the list selected by Wu Shulin: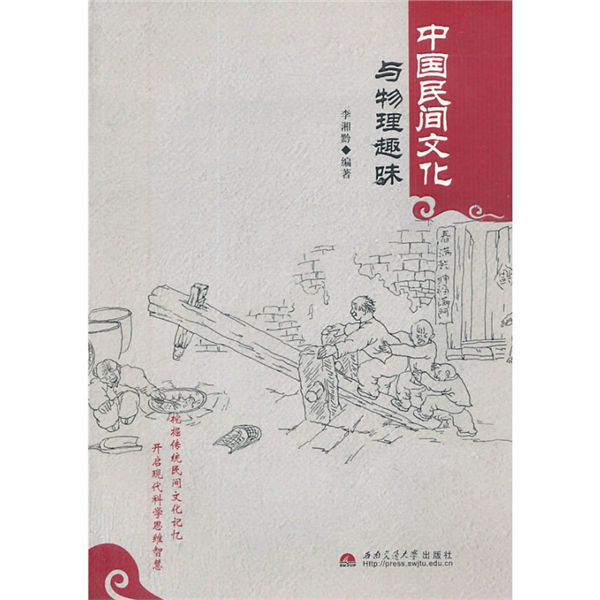 Chinese Folk Culture and Fun Physics
The book is a magical combination of folk culture and physics, illustrated with sketches by hand. By: Li Xiangqian; Publisher: Southwest Jiaotong University Press; Year Published: Chinese and English, 2013; Price: 39 yuan ($6.26); Pages: 258 pages
The books fall into four categories - morality and humanity, science and encyclopedia, picture books and early reads, and literature. The selection was made from about 1,300 titles.
The administration suggests books every year, around June 1, when the world celebrates Children's Day. This year's emphasis is on books that have high artistic and scientific value, as well as those that generate ample interest among readers, according to a member of the judging committee. It is the 11th list offered by the administration.
"More books that tell stories of the Chinese Dream are included in the 2014 list," says Li Xueqian, veteran publisher and president of the Children's Press and Publication Group.
Children from eight schools gathered on May 30 atBeijing's Juvenile and Children Reading Experience Wonderland to read and perform from selected partsof some of the recommended books, and interacted with authors.
This year, the administration also launched a new program to connect publishers of children's books with around 1,000 schools, especially in remote areas. The first 28 publishers will donate a total of 300,000 yuan ($48,000) worth of best-selling books to such schools.
"Promoting reading among the young relates to the future of 360 million children and teenagers in China," says Wu Shulin, vice-minister of the administration and an avid reader.
Wu feels publishing for children in China is fast becoming a booming business with new books showing "stronger creativity and originality". Chinese books for children are also growing in their appeal in global markets.
Hai Fei, a member of this year's judging committee that drew up the reading list, says that with an increase in original picture books and children's literature year after year, the time has come to call the recommendations a "national list", as it is a guide to young readers.