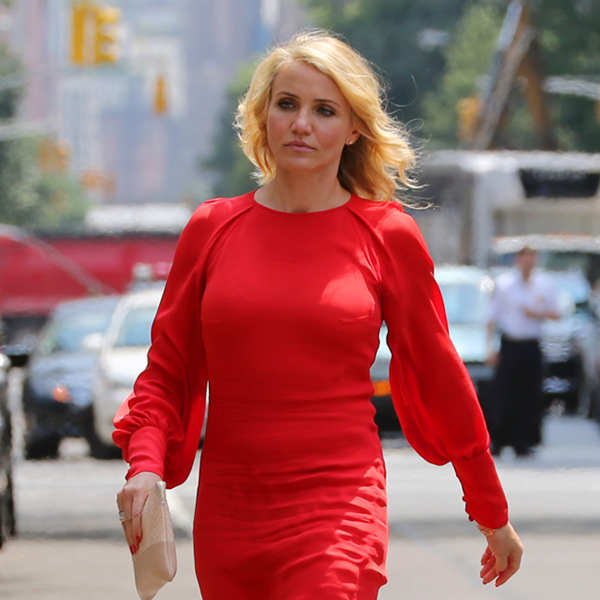 Cameron Diaz [Photo/Agencies]
Cameron Diaz still struggles not to eat junk food.
The 'What to Expect When You're Expecting' star, who recently released 'The Body Book' in a bid to help educate young girls about exercise and nutrition, claims she has to force herself to drive past fast food restaurants every day.
The 41-year-old beauty told the February issue of Self magazine: "I saw a Taco Bell yesterday - it made my stomach scream. If I had nothing else to do, I would be, like, 'Three bean-and-cheese burritos and give me some nachos with extra cheese sauce!' I would so kill that s**t. But what I've learned is that just 'cause you can chew it and swallow it and poop it out doesn't mean it's food."
The actress claims that she isn't in the best shape of her life at the moment but is glad she developed a love for fitness when she was preparing for a film in 2000.
She said: "Until I started training at 27 for 'Charlie's Angels,' I didn't. I literally quit smoking a month before.
"At 27, I wasn't consciously saying, 'I'm doing this for when I'm 41.' But at 41, I'm saying, 'Thank God I started at 27.' "
She added: "I'm definitely not in the best shape of my life. I had a couple of hernias fixed last summer, so I took six weeks off to rest and heal--and see what happens if I have a litre of olive oil a week. It was sort of an experiment. If I wasn't cooking, I was eating. It was amazing! I put weight on and loved it. But as soon as I went back to my normal workout and eating, I dropped it. I was, like, 'Where's my booty?' "