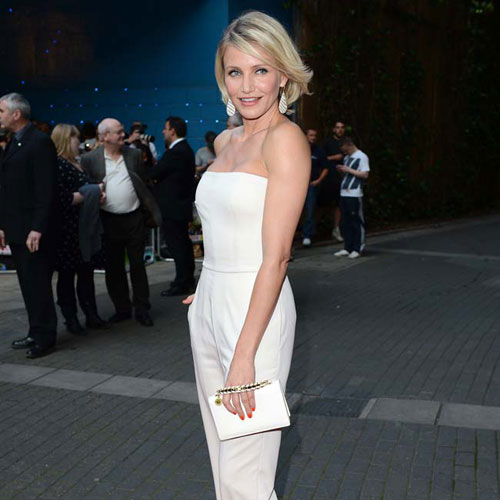 Cameron Diaz still cleans her own toilet.
The 40-year-old actress - who earns a reported $20 million per movie - insists she has remained down-to-earth despite her vast wealth.
Related: Cameron Diaz working on fitness book
She said: "I think your foundation is your foundation. I work as hard as it takes. That's the essence of who I am.
"So for me, I'm not thinking, 'Hmm, what is it like to do that?' I already know.
"And I'll jump into it at any time. I can scrub my own toilet. And I can scrub it against the best scrubbers of toilets. We can do a scrub-off!"
The 'Gambit' actress has never gone off the rails because she insists wild partying or drug taking never seemed "interesting" to her.
She told the new issue of Britain's Esquire magazine: "It just wasn't interesting for me. There's more I want out of life.
"Not to say I didn't go through my phases, but any time I was in danger of any of that, I was like, 'Come on Cameron, that's not who you are.' There's so much to gain by not doing that stuff."