Cameron Diaz beds a cheetah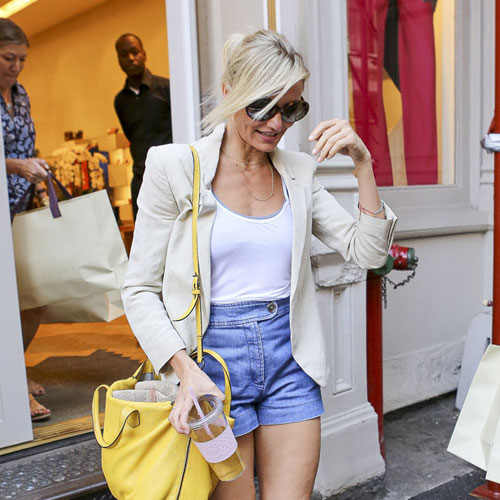 Cameron Diaz beds a cheetah in her new film.
The actress plays a character who keeps one of the big cats as a pet in her latest movie 'The Counselor' and had to tame the beast she was to act alongside for scenes in the movie.
A source told The Sun newspaper: "When Cameron first started working with the cheetah it was strutting about like it owned the place. But now she's wearing the trousers.
"It has taken a shine to her, which is good because they've had to shoot a number of scenes together, including a set-up where they shared a bed."
While there was a risk of Cameron getting bitten by the dangerous animal, there were handlers on hand at all times to supervise what was happening.
Producers were also worried about damage to Skywood House in Middlesex, Southern England - a modernist home designed by architect Graham Phillips - the big cat could potentially cause.
The source added: "The specialist animal handlers have been close by in case the cheetah gets a bit carried away.
"The building is pristine and the furniture is worth a lot of money, so the potential is there for it to do a lot of damage."
'The Counselor' is a drug dealer drama which also stars Brad Pitt. It is based on a novel by Cormac McCarthy, and directed by Ridley Scott.