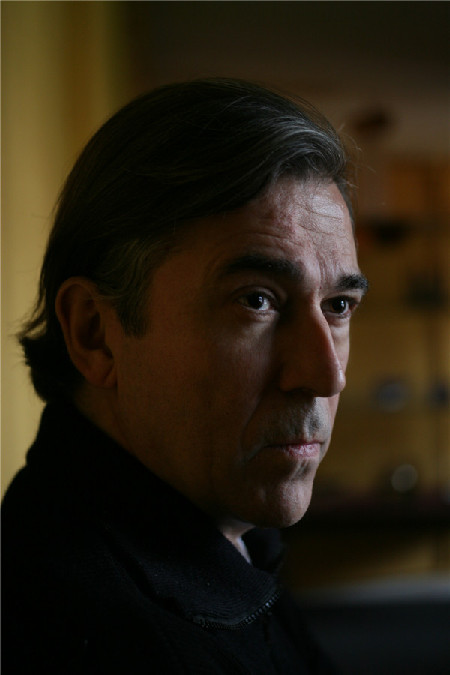 Antoine Leperlier. Photo provided to China Daily
"Pate-de-verre is a technique developed by artists who wished to create their own sculptures," Leperlier says. "It is the ideal answer to an artist's pursuit of the aesthetics and vitality of art."
Glass is not like ceramics, which harden in the kiln's extreme heat and retain shape permanently, Leperlier says. Glass melts in heat, and this quality makes glass the ideal medium to illustrate time's flow.
Leperlier named the series of works combining ceramics and glass Flux et Fixe. The flowing texture of the glass represents that of time and life change, while ceramics, with its resilience, stands for eternal memories.
The concept of fleetingness versus eternity is nothing strange to Chinese culture, says Yang, who's also a glass artist.
"As a fellow artist working with glass, I am very jealous of Mr Leperlier because we know how difficult it is to put ceramic and glass into one piece. We have known Mr Leperlier since 1994. He was already a master of the field when we just started."
Liuli China Museum is presenting Leperlier's work now because it has taken him almost 30 years to create these pieces.