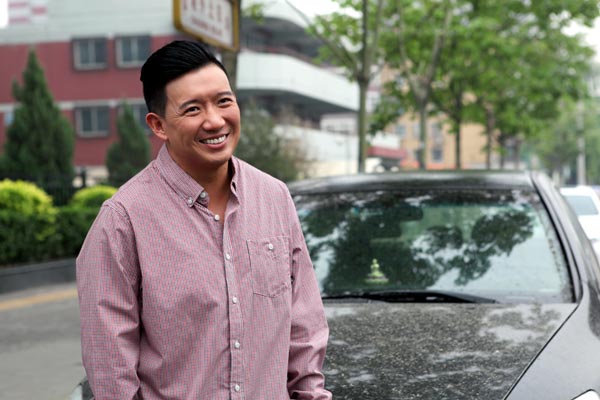 A still photo from Hong Kong actor Chapman To's latest film "Let Go For Love." [Photo/Icpress]
Hong Kong filmmaker Pang Ho-Cheung said he will not remove the part of actor Chapman To Man-chat from his new film Aberdeen, despite a controversy To has aroused on the Internet.
To and mainland netizens fought a war of words recently after To posted that mainlanders are "self-righteous and not capable enough".
"They can afford only to spend some time in an Internet café," he wrote online.
The debate quickly turned fiercer, when mainlanders told To to stay in Hong Kong and stop making money on the mainland. To refuted by calling his detractors "barbarians".
A forum page on Weibo has more than 30,000 supporters calling for a boycott of To's films. But director Pang, who has lived in Beijing for three years and featured the city in his last romance hit Love in the Buff, said at Aberdeen's Beijing premiere on May 6 that he will keep all of To's role in the film.
"The film is a collective effort of the cast and crew, and the audiences deserve to see a complete film," Pang said. To did not appear at the premiere.
The film, which also stars Gigi Leung and Louis Koo, follows the ups and downs of three ordinary Hong Kong families. It will be released in cinemas on May 8.