Eatbeat
Shanghai
Bon appetit!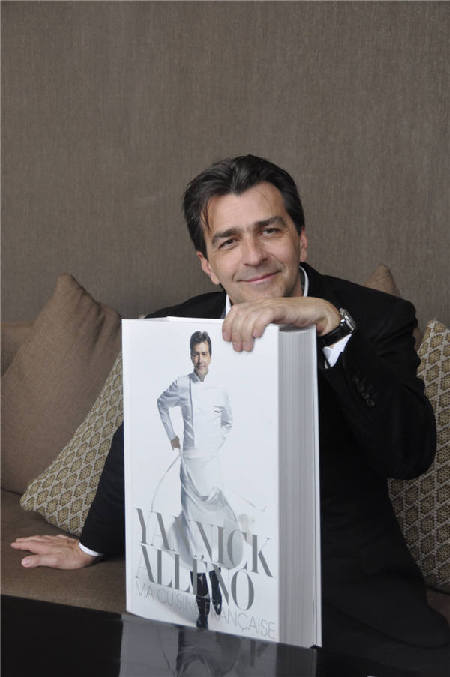 Getting a bite of the fabled cuisine of Yannick Alleno (pictured) may be months if not years away in Shanghai, but the youngest-ever chef to snag three Michelin stars (at age 40 in 2007) was in China's financial capital recently to share the best of his 25 years of culinary creations. While promoting his newly launched book, Ma Cuisine Francaise, the chef behind S.T.A.Y. at Beijing's Shangri-La hotel says he's "looking for locations of his upcoming restaurant" in Shanghai. That would be the latest bead on a string of culinary hotspots that stretches from Paris to Dubai to Taipei. Meanwhile, the cookbook will have to sate appetites there—and it's up to the task at 17.8 kilograms, with over 500 recipes on 1,200 colorful pages. The price tag is also substantial: $2,070 for the limited-edition of 1,000 copies (free delivery worldwide).
www.yannick-alleno.com
—Xu Junqian
Beijing
A cutlet above the rest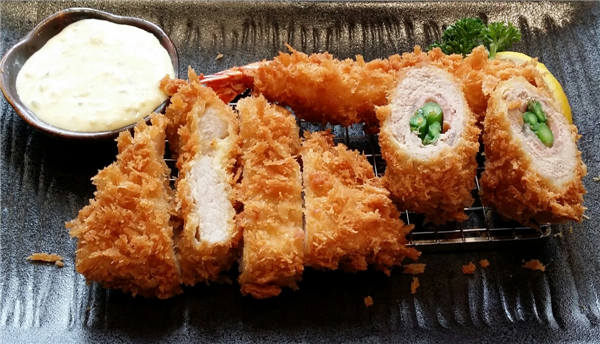 Good quality and attention to detail make the price worth it at Saboten, the Japanese-style pork cutlet restaurant. The brand has just opened its second branch on the fifth floor of Wangfujing APM shopping mall. Besides the plain pork cutlet, there are deep-fried shrimp and cutlet rolls with stuffings such as asparagus and seaweed—order all three as a mixed platter. Pair the cutlets with a refreshing sliced cabbage or turnip salad. The cabbage slice salad pairs wonderfully with a free sesame sauce on the table. Although the pork cutlet is deep-fried, the bread-crumb wrapping is prepared fresh, so it doesn't look or taste greasy. Average spending is 90 yuan ($14).
 549, 5/F Wangfujing APM,
Wangfujing Pedestrian Street, Dongcheng district, Beijing.
010-6512-8711.