Eatbeat
Hotpot with a view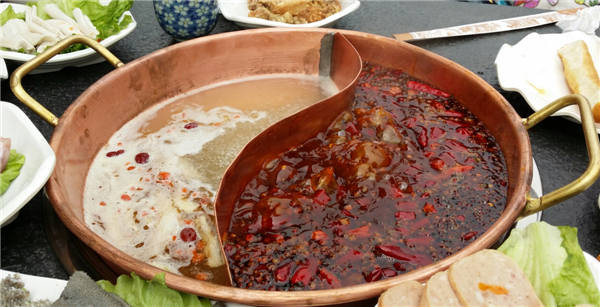 A rooftop space facing the ancient Drum Tower is a rare asset for Laoguo Laozao, or the Old Stove Chongqing-style hotpot restaurant. With umbrellas to shelter from the sun, and lights to illuminate the evening, expect the beautiful view to make it a very popular place as the weather warms up. The restaurant has another, less-tempting part on underground level one. It seems being an authentic Chongqing eatery means you have to offer foods such as chitterling, duck intestines, pork liver, beef marrow and even cockscomb. But if you are not so adventurous, there are always the more common beef, lamb, fish and frog, besides mushrooms and vegetables. The spicy noodles are quite worth trying.
Opposite Yandai Xiejie (Street), Di'anmenwai Dajie, Xicheng district, Beijing. 010-6403-5543.
The spice is right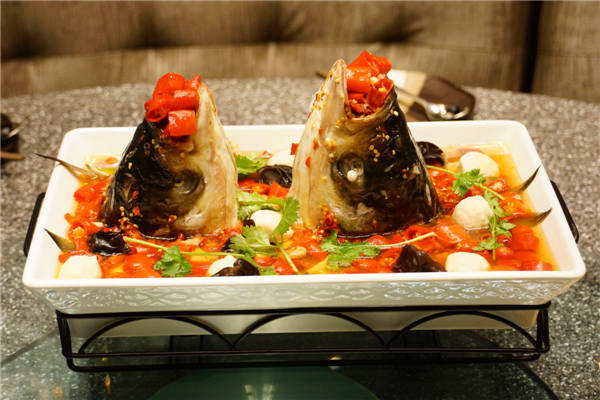 Spicy food can be both exciting and relaxing, and we find it timely that Spicy Trend Restaurant has opened on the third floor of Fortune Shopping Plaza. The eatery's signature dish is a spicy fish head, served in a standing position, with a helping of potato-starch noodles or Italian pasta served later in the soup. The fish head is prepared and served whole, and then torn apart for diners to eat. Besides offering what many Chinese people consider very tasty flavor, the restaurant says it contains a lot of calcium and vitamins. In another distinctive dish, seafoods such as clams, prawns and crabs are arranged on a base of salt and baked on order, seasoned only by the salt. Also try the restaurant's fried chicken with chili and steamed frog. The eatery offers a 96-yuan coupon and an afternoon-tea coupon for every 200 yuan spent until June 15. Average spending is 60 yuan per head.
3/F Fortune Shopping Plaza, 7 Middle East Third Ring Road, Chaoyang district, Beijing. 010-6533-0168.
- Ye Jun