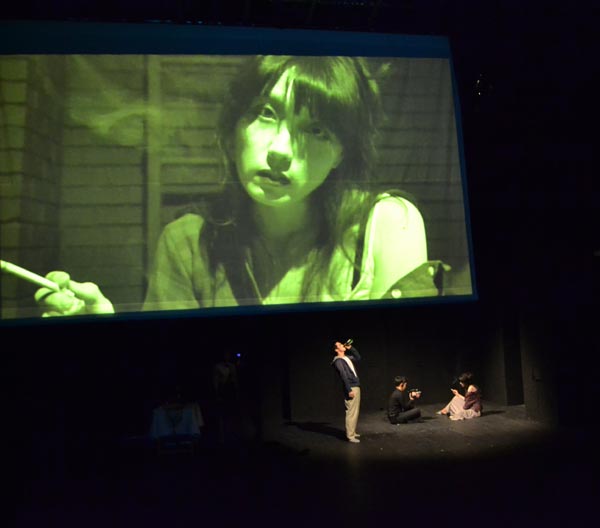 Chinese theater director Wang Chong's avant-garde work Ghost 2.0 debuted in Seoul.Photo provided to China Daily
Watching Ghosts 2.0 is like enjoying a black-and-white silent movie.
The big projector screen in front of you shows the close-ups of the performers live onstage. You can see their lips moving but without sound, and you can only watch the subtitles.
Ghosts 2.0 is the latest work of avant-garde theater director Wang Chong from Beijing-based Theatre du Reve Experimental. It is an adaptation of Norwegian playwright Henrik Ibsen's classic work. The original play tells the story of a woman's desperation when she finds her son has inherited her dead cheating husband's syphilis-a harsh commentary on 19th-century morality.
"I hope audiences will be introspective about humanity after watching it. As the opening subtitle says, there are many ghosts in the world. Nobody is innocent," says Wang, who has used live video of performers onstage in several of his adaptative productions, such as Chinese playwright Cao Yu's Thunderstorm 2.0 and Woody Allen's Central Park West.
Ghosts 2.0 premiered recently at the Asia Theater Directors Festival in Seoul, and Wang will take it to Denmark in June and bring it to China in September. Three versions of Ghosts from different countries were performed in the festival, and it's the first time Wang has worked with Korean performers.