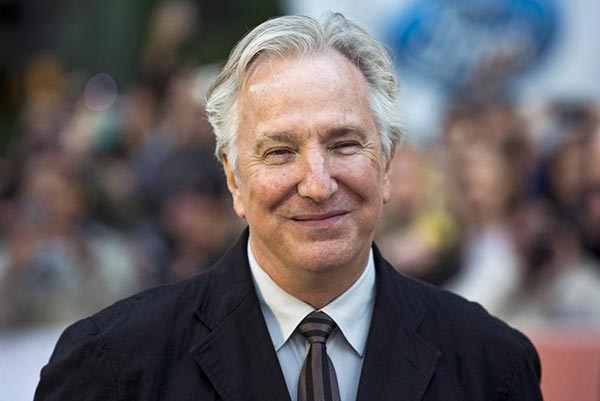 Director Alan Rickman arrives for the A Little Chaos gala during the Toronto International Film Festival (TIFF) in Toronto, in this September 13, 2014 file photo. [Photo/Agencies]
British actor Alan Rickman, whose roles ranged from Hollywood villains to Professor Snape in the
Harry Potter
films, has died after a battle with cancer aged 69.
With his aquiline features and cultured - if often menacing - English accent, he became one of Britain's best-known actors of stage and screen over the last 30 years with a career stretching from the Royal Shakespeare Company to sci-fi spoof Galaxy Quest.
His family said he had died surrounded by family and friends.
"Alan was my friend and so this is hard to write because I have just kissed him goodbye," said British actress Emma Thompson who appeared with Rickman in a number of films including Love Actually.
"He was the finest of actors and directors. I couldn't wait to see what he was going to do with his face next," she said in a statement. "He was above all things a rare and unique human being and we shall not see his like again."