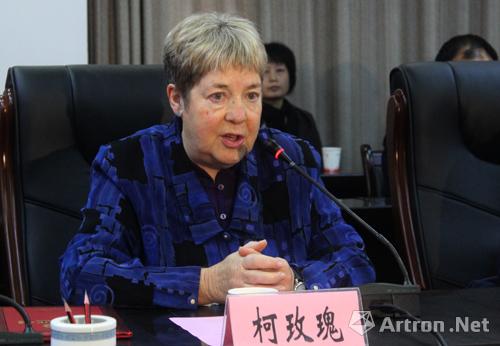 Rose Kerr [Photo/Artron.net]
A dedicated British champion of Chinese ceramics, Rose Kerr, was awarded Monday honorary citizenship of China's porcelain capital, Jingdezhen.
Retired in 2003 as keeper of the Far Eastern Department at the Victoria and Albert Museum in London, Kerr has been working as a lecturer, writer and independent scholar. As an expert in ancient ceramics, she has visited Jingdezhen in Jiangxi province eight times for the past three decades.
Kerr is fascinated by the rich store of ceramic relics in Jingdezhen and has built a strong emotional attachment to the city.
"I have visited Jingdezhen eight times and each time I saw changes which were very deep," she said. "It has become a clean and modern city but does not neglect its past."
As an honorary citizen, she said she will work on spreading the ceramics culture of Jingdezhen.
Kerr is the author of a series of academic books on Chinese ceramics, including Kiln Sites of Ancient China and Chinese Ceramics: Porcelain of the Qing Dynasty.
When working at the Victoria and Albert Museum, one world-leading institution of art and design, she organized a dozen exhibitions and seminars on Jingdezhen ceramics.