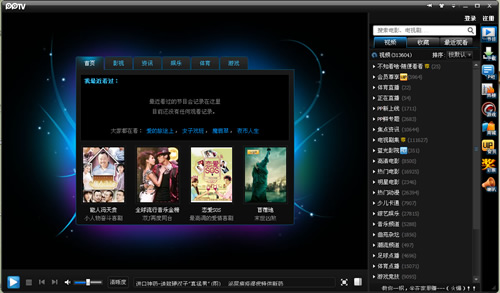 Pay-per-view TV dramas may be coming next year. [File photo]
Pay-per-view homegrown TV dramas may debut on the Internet as early as next year, China National Radio reported on June 14, citing sources at the 21st Shanghai TV Festival.
Audiences will pay if homemade online dramas are as attractive as US counterparts, Hou Hongliang, a well-known Chinese producer, said during a festival forum.
Gao Fei, CEO of the Internet business group at LeTV.com, said the number of Internet users in China is now between 600 million and 700 million, more than half of the entire population. He cited official data released one and a half years ago as saying that in cities like Beijing, the number of users who turned on the TV at least once a month had dropped 40 percent in three years.
He added that those who previously watched TV have shifted to mobile terminals. Compared with TV programs, video websites have the advantage of offering users a wide range of options by gathering together all available content.
According to the report, the scale and output of China's independent online dramas is likely to take over traditional TV equivalents this year while paid online dramas will become the new future norm.
While some observers view paid movies as a prelude to paid online dramas, which wiXll be accepted by an increasing number of users, experts are calling on companies to prepare themselves to meet the challenges of attracting payment for viewing because there remains a long way to go in changing consumer mentality and fostering the market, it was added.
Related:
Anti-piracy forum calls for international cooperation